Venue & Hospitality
Park Inn by Radisson Köln City West
Innere Kanalstraße 15, 50823 Köln, Germany
T: +49 221 277 20 0, F: +49 221 277 20 10
[email protected]
Conference Dates: July 11-12, 2016
Hotel Services & Amenities
Audio/Visual Equipment Rental.
Business Center.
Business Phone Service.
Complimentary Printing Service.
Express Mail.
Fax.
Meeting Rooms.
Office Rental.
Photo Copying Service.
Secretarial Service.
Telex.
Typewriter.
Video Conference.
Video Messaging.
Video Phone.
ATM.
Baggage Storage.
Transportation
Driving Directions Updating Soon...
Route Map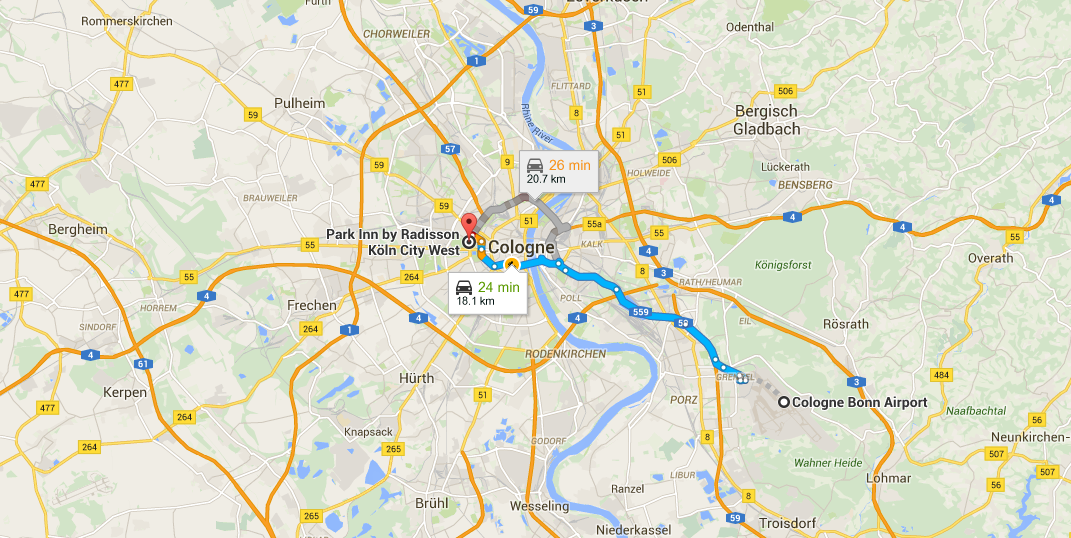 About City
Cologne, a 2,000-year-old city is the region's cultural hub. It is the fourth largest city in Germany and largest city
of the Land (state) of North Rhine–Westphalia. A landmark of High Gothic architecture set amid reconstructed
old town, the twin-spired Cologne Cathedral is also known for its gilded medieval reliquary and sweeping river views.
The adjacent Museum Ludwig showcases 20th-century art, including many masterpieces by Picasso, and the Romano-Germanic Museum houses Roman antiquities.
Cologne's commercial importance grew out of its position at the point where the huge traffic artery of the Rhine
(German: Rhein) River intersected one of the major land routes for trade between western and eastern Europe. In the Middle Ages it also became an ecclesiastical centre of significance and an important centre of art and learning.
This rich and varied heritage is still much in evidence in present-day Cologne, despite the almost complete destruction of the Inner City (Innenstadt) during World War II. Cologne is the seat of a university and the see of a Roman Catholic archbishop.
Its cathedral, the largest Gothic church in northern Europe, was designated a UNESCO AnchorWorld Heritage site in 1996; it is the city's major landmark and unofficial symbol.